On this Hanoi day trip, the magic stalactites and stalagmites are cool, but the boat ride along the river is what's most memorable.
We had almost a week to spend in Hanoi, and while we loved staying in the bustling Old Quarter, with its streets named for the vendors that lined the road (marble gravestones, toys, silk flowers, tin pans and the like), we saw the sights in a couple of days. So we went down to the lobby of our hotel to look at the binder containing day trips.
An overnight excursion on a Chinese junk boat in the otherworldly Ha Long Bay had already been booked. We were looking for an adventure we could go to and return the same day.
It didn't take long to decide upon the Perfume Pagoda.
Located about 37 miles southwest of Hanoi are a collection of Buddhist shrines that are built into the caves at the foot of Huong Tich Mountain, which gets translated somewhat awkwardly as the Mountain of the Fragrant Traces. Perhaps that's where the "perfume" in this pagoda comes from.
Getting to the Perfume Pagoda is all part of the fun. We hopped into a van that picked us up at our hotel, then drove a couple of hours to a town called My Duc.
"Duc means 'good' in Vietnamese," our tour guide told us, pronouncing the word like "duke."
"His name is Duke!" I exclaimed, pointing next to me. "And it makes sense, 'cause he's good. And he's My Duke."
We walked down to the Yen River. Small turtles slowly paddled their stumpy legs in a bucket by the water's edge. A local told us that we could "buy" a turtle, make a wish and then set it free into the river. ("I'm sure they scoop them right back up to sell again," said the cynical side of me.)
The truly amazing part of the journey are the women from the village who row you to the site. We climbed aboard a narrow metal boat that looked a bit like a larger-than-usual canoe that's been folded out to be wider. They're painted an array of colors: bright yellow, dark red, light blue. We sat facing a woman in a large-brimmed conical hat with a handkerchief tied over her nose and mouth. She rowed, steadily and strongly, for about 45 minutes. We were in awe.
The scenery's not too shabby, either: The silhouettes of the mountain look like a watercolor painting of various shades of blue, rising above the lush green along the banks of the Yen. Here and there you'll spot a rice field, a lotus, a lilypad, a shrine perched atop a craggy green karst limestone outcropping. The serenity of the landscape and the rhythmic rowing almost puts you in a hypnotic trance.
There were five of us in our boat: our rowing powerhouse, me, Duke, our traveling companion Vanessa, and a sweet girl named Inéz from Peru.
Once we arrived, we walked past stone structures with Chinese lettering. We especially liked one set of steps that were entirely covered with plantlife.
Legend has it that Buddha himself washed in the river here, and today, Vietnamese devotees follow suit, bathing in the water to wash away their bad karma — similar to how Christians get bapitzed.
We were told we could hike to the top of the hill to see the Perfume Pagoda or we could take the cable car. Not wanting to seem like weaklings, we decided to walk up.
After about five minutes of trudging up a series of steps in the sweltering heat, we all turned to each other and said, "Cable car?" We hurried back down and climbed into a gondola, cruising through the sky, admiring the view. It was a wise decision and one we recommend.
Inside the Dragon's Mouth
At the top, you'll see the grotto entrance, which is said to be shaped like a dragon's mouth. I'm not sure why it's referred to as a pagoda at all.
As we neared the entrance, a man approached me and told me that I couldn't enter the cave because I was wearing shorts. All we could think was that my shorts came a bit above the knee. Vanessa had to borrow a shawl from a Dutch woman in our group to cover her indecent shoulders.
I found our tour guide and told him I didn't come all this way not to go into the cave, so he spoke with the disciplinarian and waved me on.
So you don't undergo a similar unpleasant experience, know that this is a site that has somewhat strict rules about dress code. Make sure your knees and shoulders are covered.
The cave temple isn't the most impressive (it pales in comparison to the Ajanta Caves or Ellora Caves in India, for example). It's thought to date from the 1400s.
It's one of the most visited sites for the Vietnamese, though. Pilgrims come here to pray to and rub the stalactites and stalagmites, and each has its own power. One of the more famous ones is said to ensure a woman will give birth to a daughter, and there are some for general prosperity and a bountiful harvest as well. Heck, there's even one that's shaped like a breast. It offers health if you catch some of the "heavenly milk" that drips from it. This nature worship speaks to the fact that before this was a Buddhist shrine, it was a sacred animist space.
Statues sit inside the shrine, including green stones depictions of the Buddha and Quan Am, a multi-armed bodhisattva of compassion who's popular around these parts. Bodhisattvas could reach enlightenment if they wanted to, but they delay it so they can remain on Earth to teach.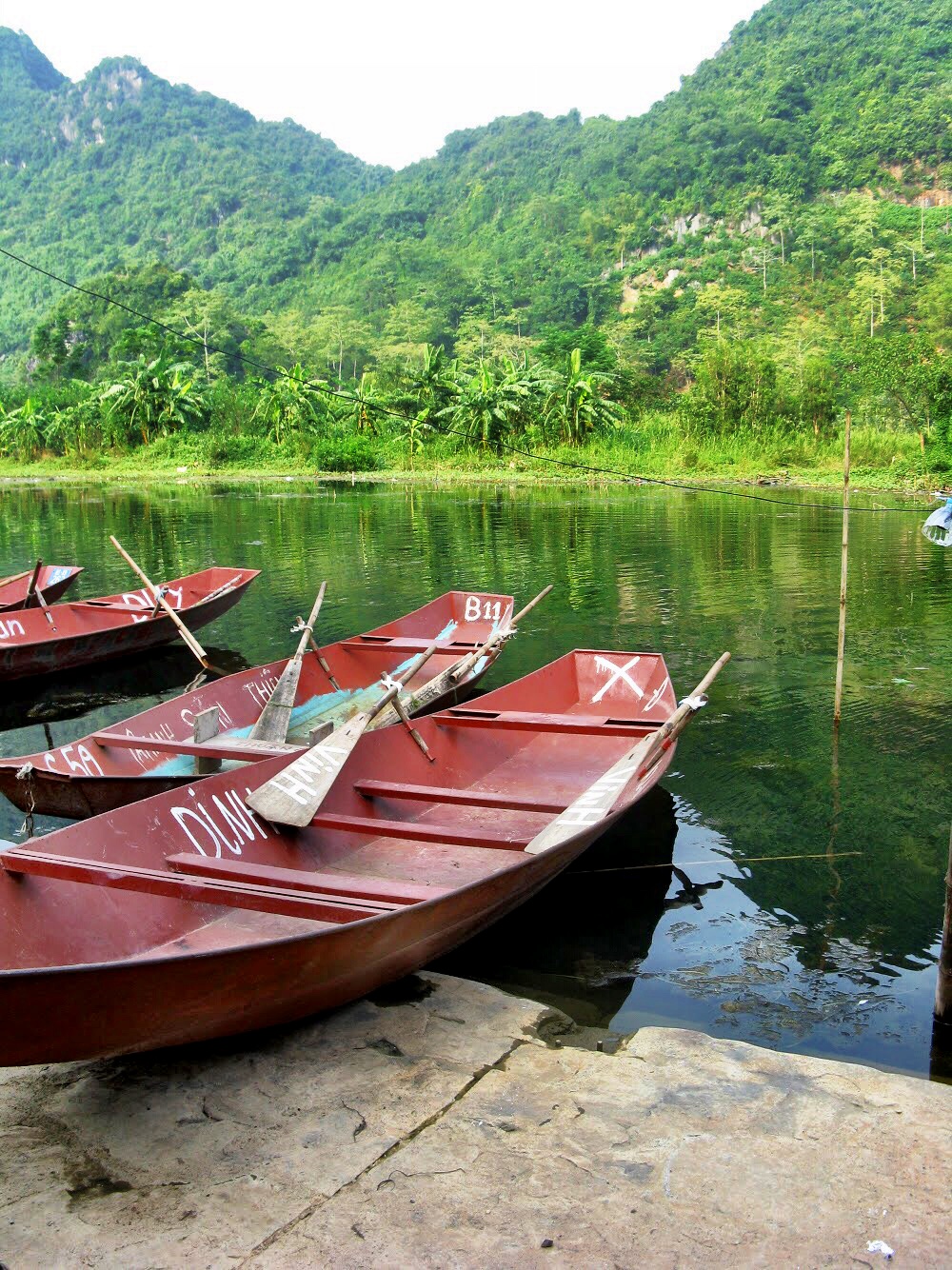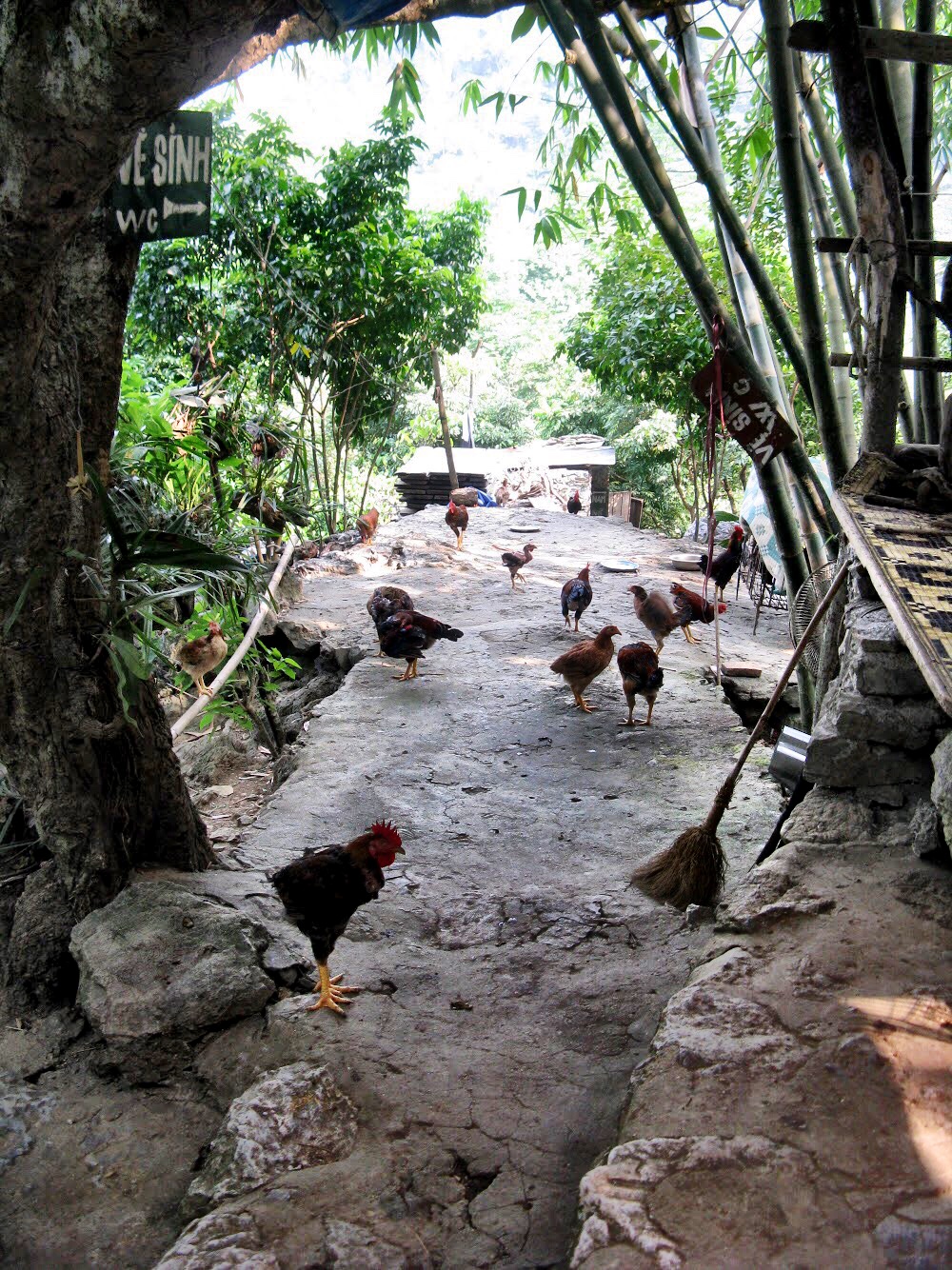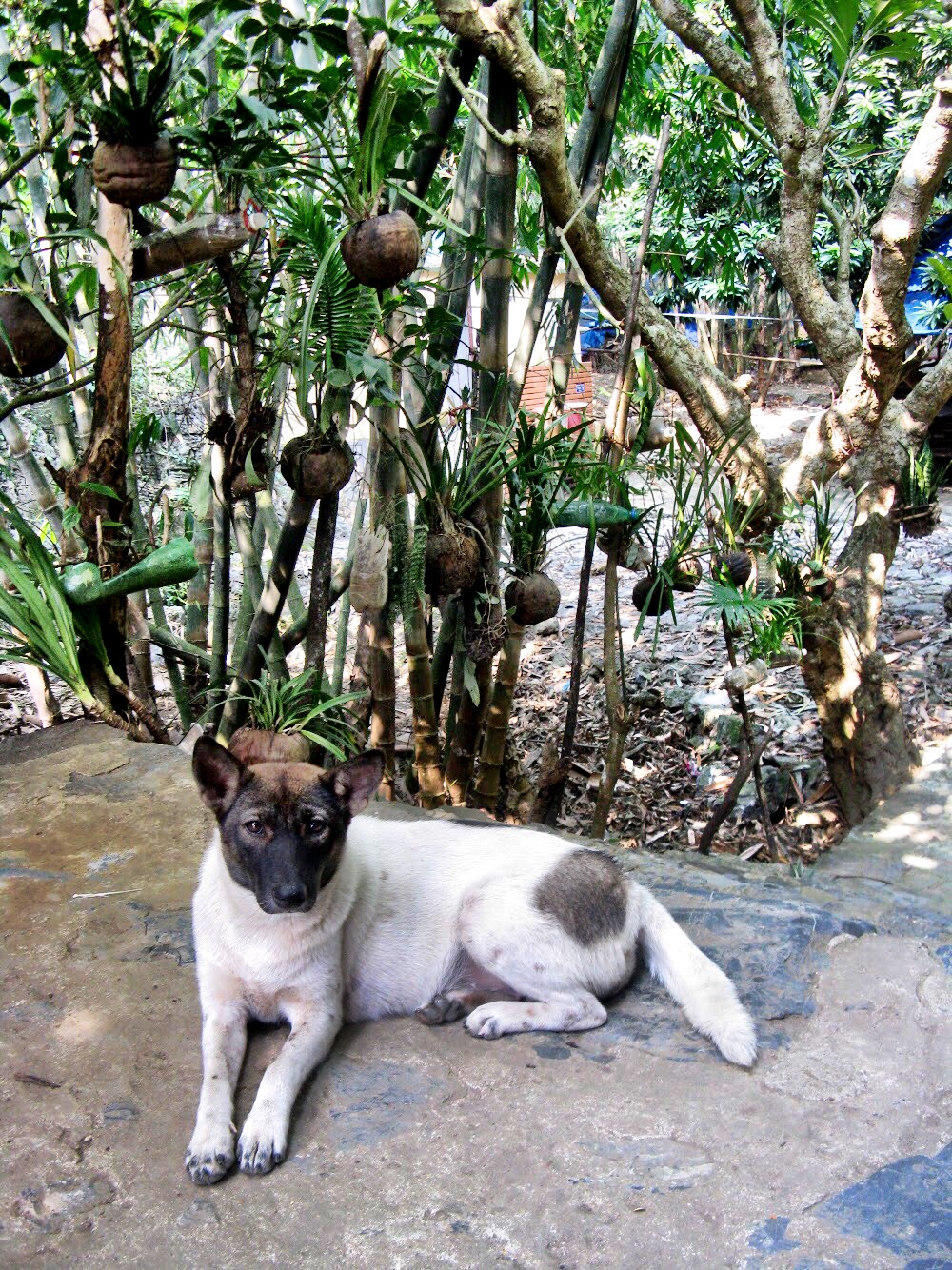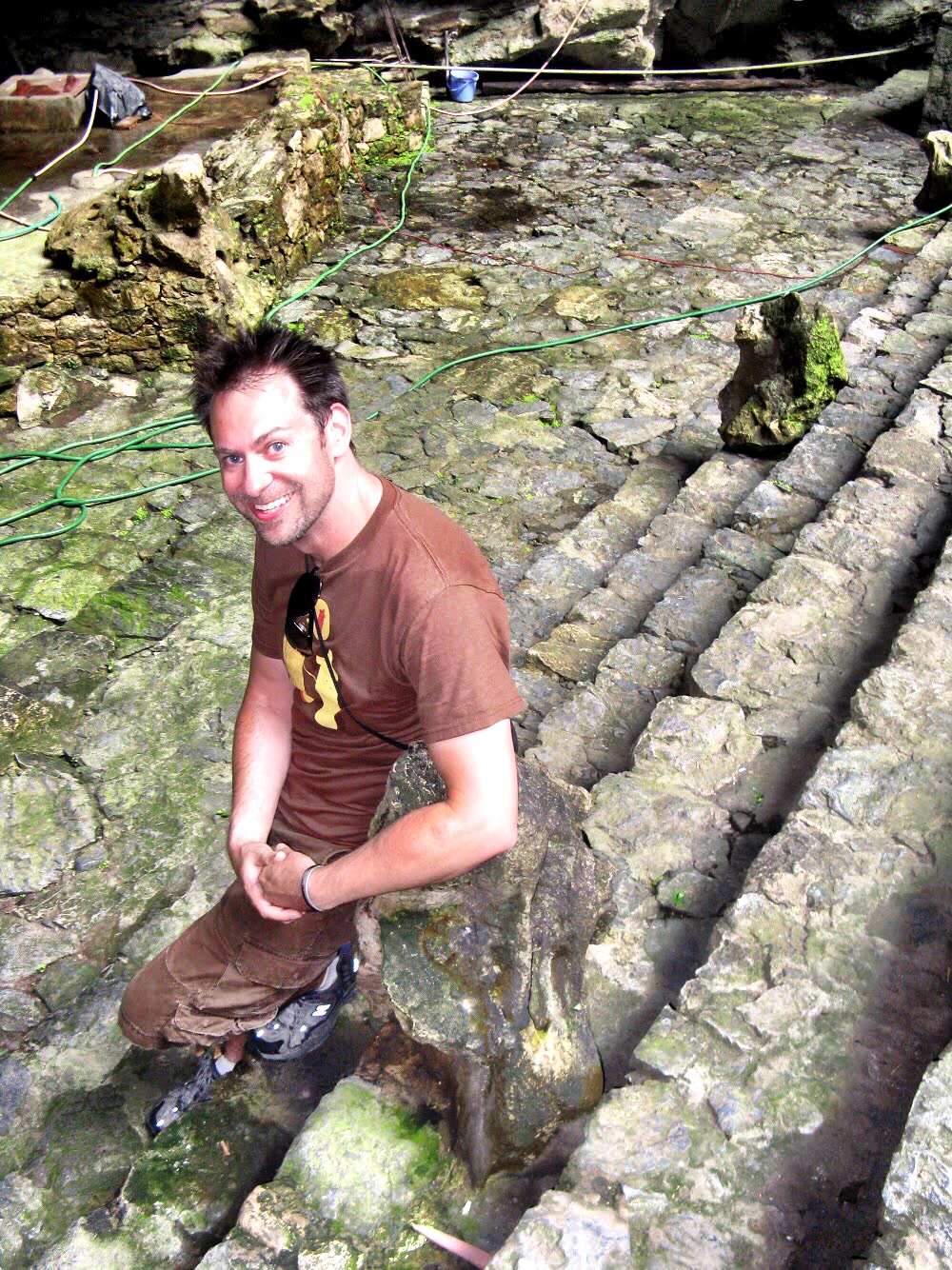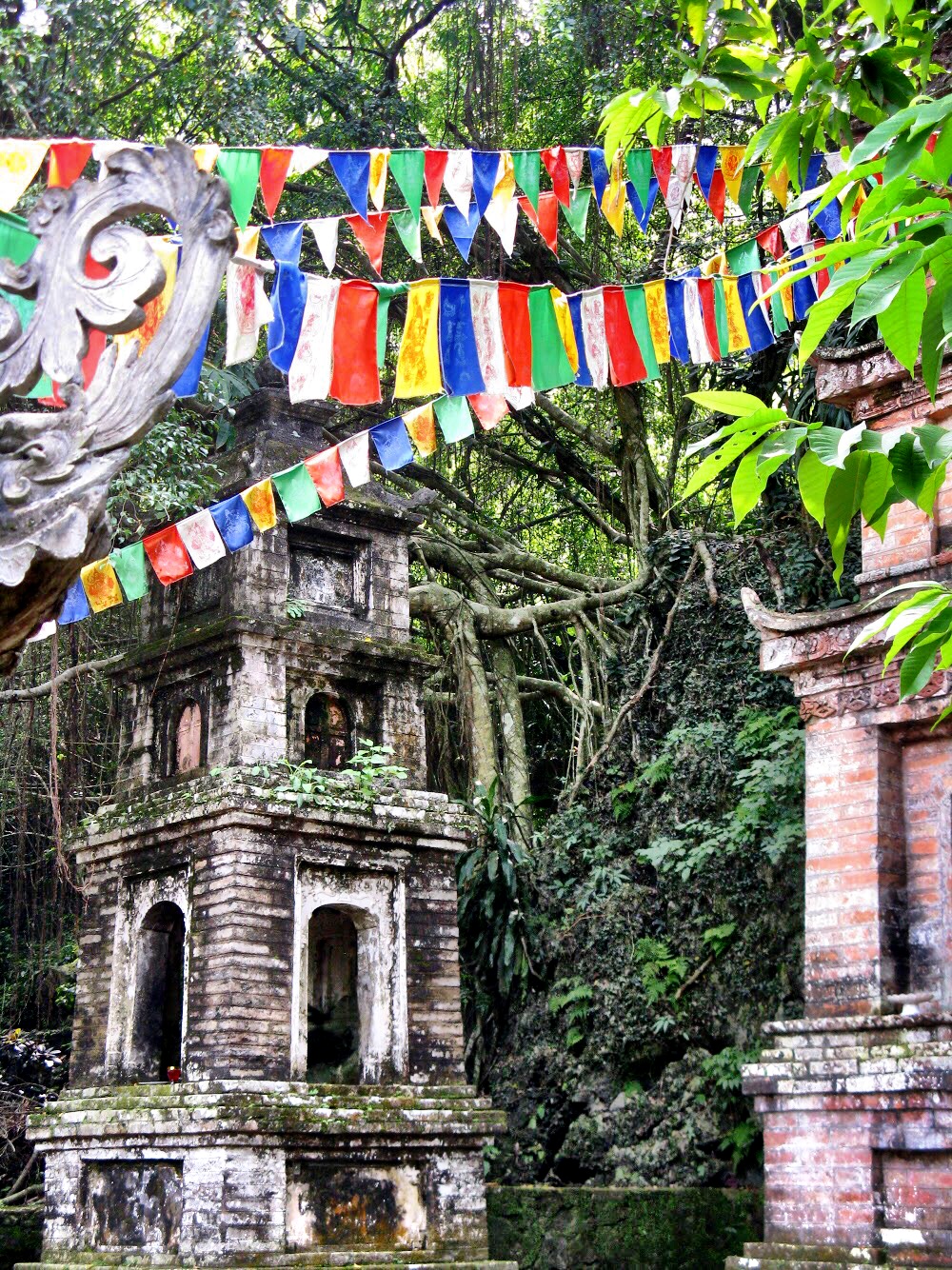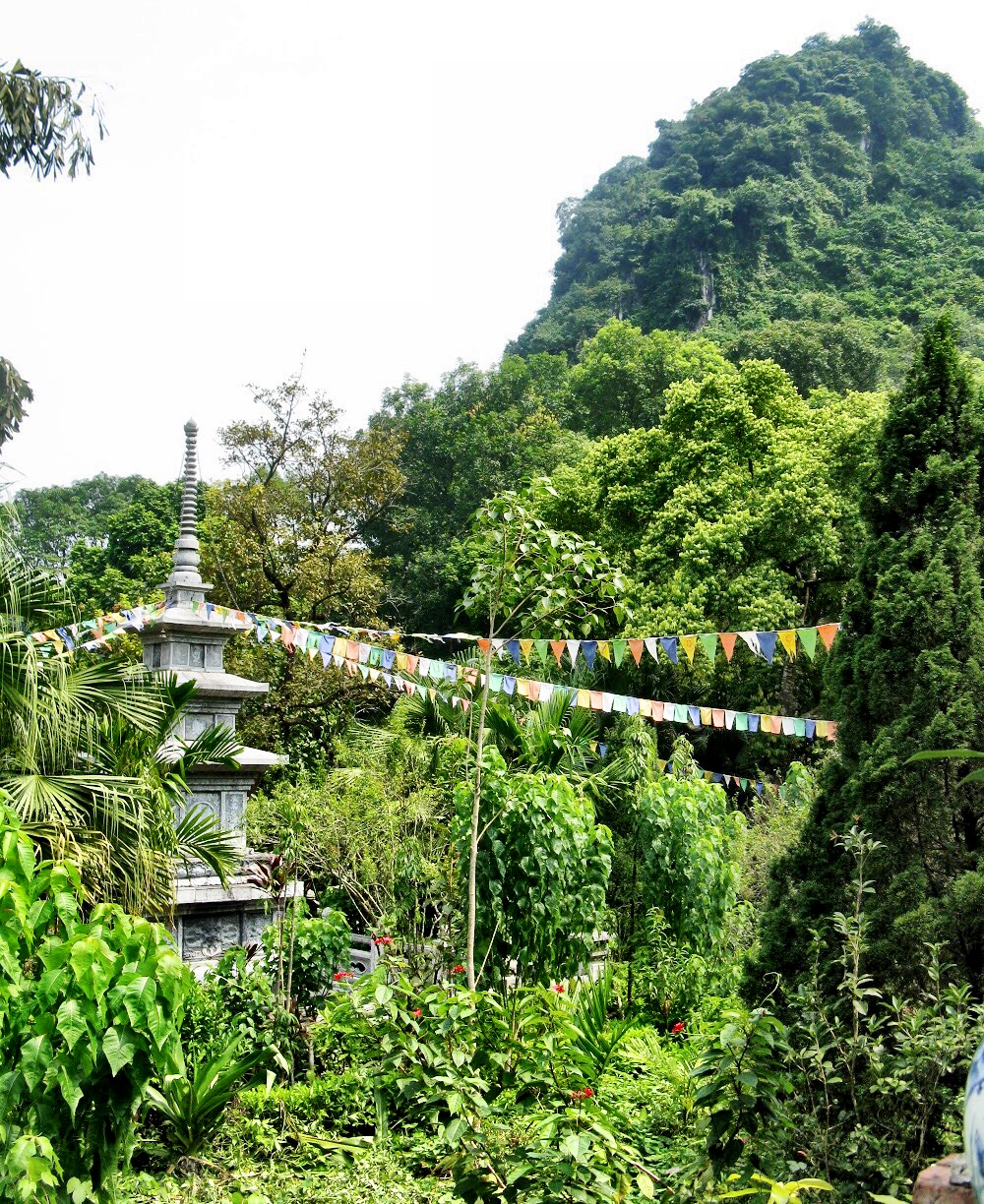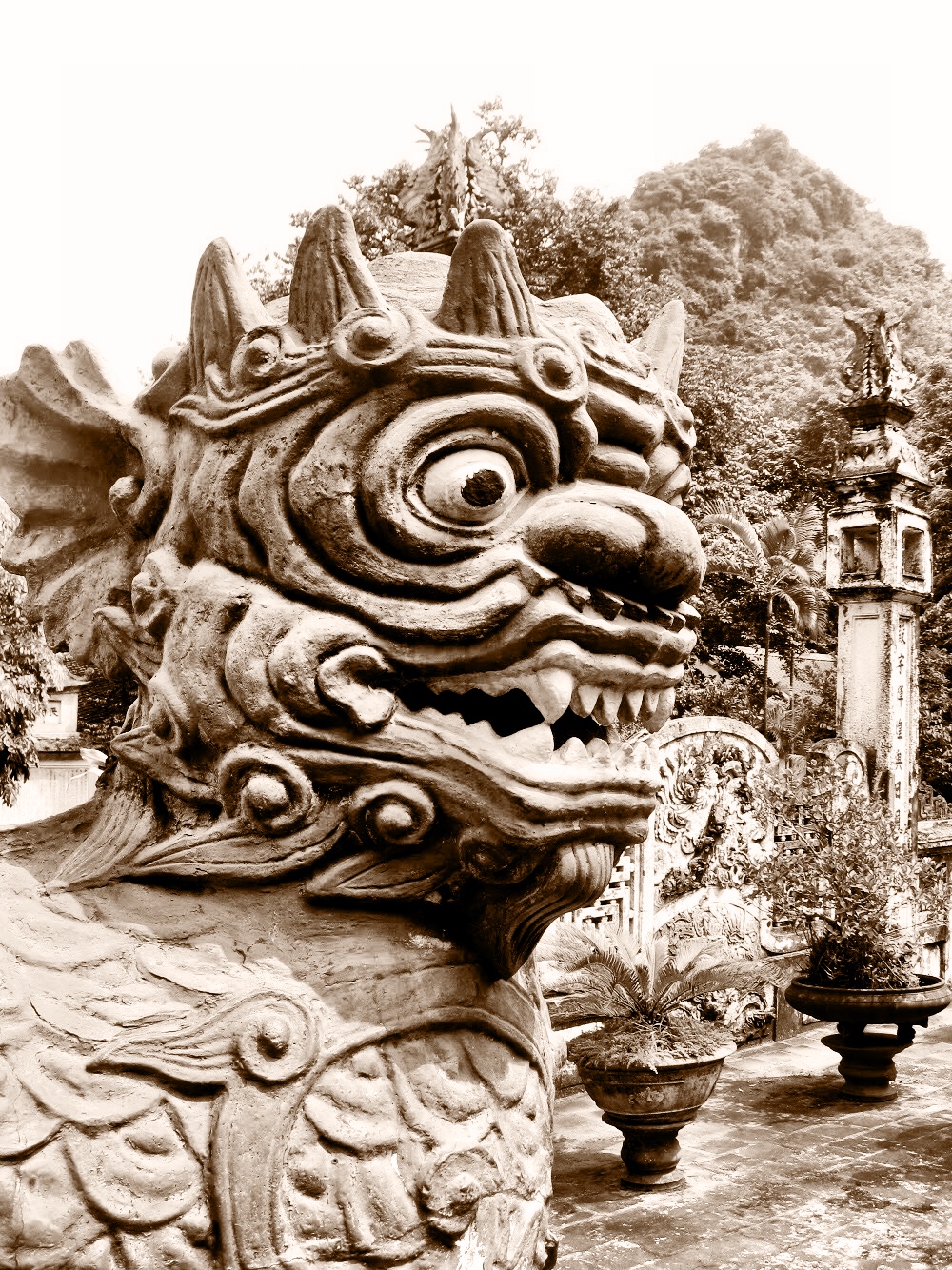 Because we had gravity on our side, we decided to forgo the cable car and climb down the mountain on foot. There's a winding path past stonework, bamboo scaffolding and, strangely, a monkey on a chain.
Then it's back in the boat, with a local Wonder Woman powerfully rowing on the return trip as well. With this day trip, the journey truly is the destination. –Wally